TECHNOLOGY
Do You Know What's Behind The Curtain?
In choosing an outsourced benefits administrator, it's essential to take a good look beyond the façade of initial handshakes and promises. Does the company truly have the technological backbone to take care of your employees from the boardroom to the mail room?

BOS has proportionally one of the largest IT teams in the industry. Our systems are more sophisticated and user friendly than those of our larger competitors. Most of our systems are built and maintained in-house, which gives us complete control over quality, upgrades and client requests. More importantly, our experienced team allows us to fulfill client requests in a fraction of the time common in the industry.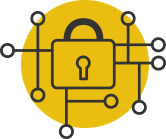 SECURITY
BOS systems meet or exceed the security requirements of each of our clients, including two of the nation's largest defense contractors and one of the big three automotive manufacturers. Most of our clients routinely audit our security systems, and we regularly engage a 3rd party security firm to attempt to penetrate our system firewalls. BOS also undergoes SSAE 18 Type 2 testing on an annual basis.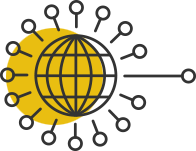 BOS has a flexible and extendable web application for benefit administration. We also build custom participant websites for each client. In some cases, current outsourced clients request that we replicate their existing website to minimize participant confusion. In other cases, we design totally new websites for the client.
Websites may be used for a variety of purposes, including:
• Annual and new hire enrollment
• Qualified life event processing
• Pension estimates
• Service inquiries
• Plan documents
• Forms including 1095-C
• Vendor contact links
• Beneficiary updates
• Confirmation statements
• Document uploads
Web enrollment systems calculate evidence of insurability requirements and base selections on group, zip code, age, dependent status or other criteria established by the client's plan rules. Other web features include single sign on, health care selection modeling, FSA election modeling, dependent eligibility verification and more.
Please CONTACT US if you would like to see a demo of our applications.
BOS has a sophisticated phone system that records calls for training and verification purposes. Each client has one or more dedicated toll-free numbers with unique messaging and service options. Clients can run reports to view phone call statistics and topics. Each time a participant calls a detailed note is made in the system, which can be left open if additional follow-up is required. BOS can also handle soft transfers to other vendors.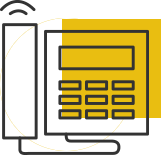 BOS currently feeds or receives feeds from over 100 different vendors. In addition to insurance carriers, BOS communicates with payroll and HR systems, such as PeopleSoft, ADP, Ceridian, Lawson and others. Files are typically PGP encrypted and transferred via secure FTP. We support fixed width, delimited and 834 layouts. BOS does not force our formats on you or your vendors; we follow your layouts and your vendors' layouts.    Status and exception reports are generated for each feed and emailed to the appropriate personnel. BOS has also implemented Single Sign On (SSO) and other Simple Object Access Protocol (SOAP) transactions with vendors who require instantaneous information.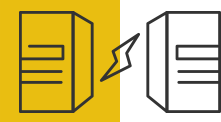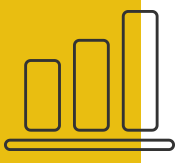 BOS offers its clients a variety of reporting options, including customized participant statements, vendor billing back-up, ACA requirements, such as 6055 and 6056 reporting, auditing, benefit elections and much more. You can download reports at any time and configure them to your requirements at no additional cost. Reports are generated in Excel, CSV or PDF format. Ad-hoc reports are typically produced within two business days if not sooner. We gladly offer customized fulfillment services with personalized stationery and envelopes.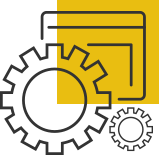 BOS uses the most current and sophisticated tools to develop its software applications. Applications are built on top of Oracle databases where all data is updated in real-time. Documents are stored electronically in the database so all users with the appropriate authorization may access them quickly. You can store as much history as you desire. While we have an aggressive deployment schedule for enhancements and changes, we also have a rigorous testing process. Security, accuracy and agility are hallmarks of our success.